Introduction
Business is in our breath. That's how we always make it the best.
We are a paramount group of business services in various genres as facility management, transport & logistics, construction & engineering, plan hire & heavy machinery rental, real estate and agriculture trading. Established in 1970, Al Baida Group has built and maintained a group of companies encompassing various commercial sectors ranging from facility management to infrastructure services and a lot more.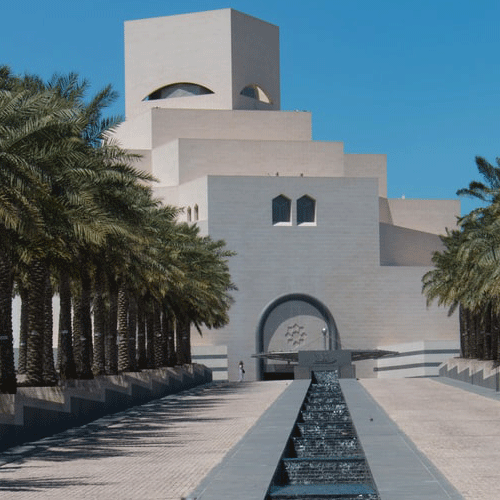 Al Baida Group Overview
Al Baida group of companies is a prominent entity catering every business need of various industrial sectors. We have been established as a 100% National Private Capital, depicting significant growth and contribution for the development of our country.
Being a company of 50% annual growth with the support of over 3500 qualified and experienced employees, we are the single point of contact for national and international clients looking for a business partner in Qatar. We firmly believe in continual development and growth of both our clients and ourselves. Our vast experience and unique strategies of business model make us stand out in the competitive industrial market.
We have always prioritized our customer satisfaction the most to add value for their prosperity. Quality, precision, delivery excellence are the major metrics of our work culture.
Our Group of Companies
Al Baida Technical Services

Moryat Trading

Servex Global Logistics

Al Mesned International Holding

ABBA Agriculture And Trading
Heritage
Our story traces back to 1970, as a frontier business conglomerate in Qatar.
Ever since then, we have challenged every ounce of impossibility in topping the business market in the entire state. Currently we are a formidable establishment with a strength of more than 5300 employees. We have extensively built and maintained great rapport with our clients and partners over various commercial sectors.
We have always remained to be the most trusted business partner for any national and international reputed company who dreams to trade in Qatar and achieve their corporate goals.
Our track record of executor provisions has attained its pinnacle with adherence to the highest global standards of deal management, the broadest regional footprint and a globally experienced team of professionals, we've been providing unmatched ability to assist clients in achieving success in the region.
Delivering world class business services at an efficient economic standards is mended in the DNA of our company.